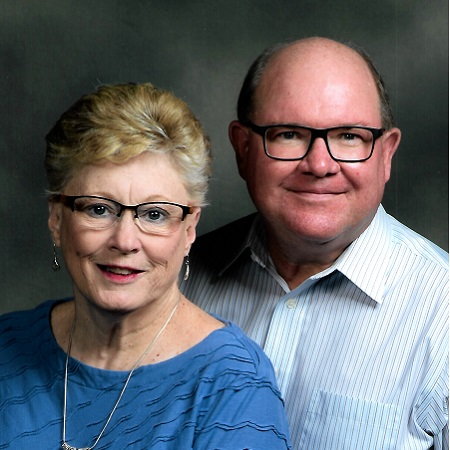 Rev. Dr. Doug Walker is our Senior Pastor and has served churches for over 28 years, and every church has grown spiritually and/or numerically. His personal mission is "to help people grow closer to God," and this means that he wants to empower and enable people to strengthen their relationship with God from where they stand as a non-believer, a new believer, or a lifetime believer.
Pastor Doug is an Elder of the United Methodist Church in the Indiana Conference (1998) and earned a Doctor of Ministry at United Theological Seminary (United Methodist Church), Dayton, OH, in 2004 where he focused on Spirituality and Preaching with PowerPoint. The dissertation is titled, "Preaching with Visuals: A Spirit Filled, Electronic Stained Glass Window." He received a Masters of Divinity degree from Garrett-Evangelical Theological Seminary (United Methodist Church), Evanston, IL (Chicago area) in 1996.
Prior to full time ministry, Pastor Doug received a Bachelor of Science degree in Electrical Engineering from Rose-Hulman Institute of Technology, Terre Haute, IN, and spent seventeen years with corporate America in the electronic components field where he interacted with major corporations such as General Motors, IBM, AT&T, and others through out the Midwest as well as electronic suppliers from around the world. He has circumnavigated the globe and experienced the travails in the trenches of the secular world.
Pastor Doug is married to Linda (40 years), and they have two children, Matt &  Lori, whom both live in the Indianapolis area, and they have four grandchildren.
Get in touch
Mauris blandit aliquet elit, eget tincidunt nibh pulvinar a. Vestibulum ante ipsum primis in faucibus orci luc
412 West Main Street | Madison, IN 47250